If someone asked you what you were doing for this holiday season, you are most likely going to respond with what gifts you'll give, where you'll be traveling, or how the stockings are hung by the chimney with care. As there are those less fortunate, our love of all things nerdy can be a gift in and of itself to those that could use a little bit of magic to remind them that anything is possible. For all you cosplayers, or even those that haven't gotten into it and are looking for an opportunity to start, this is the time. Everything Halloween related has been long discounted and shoved into a small clearance section behind the ornaments and tree skirts, so it's a great time to pick up some extra additions to your costume. Here are some places you could bring Disney, Marvel, DC, Star Wars, etc cheer to kids this holiday season by delivering donated gifts, reading, or doing crafts: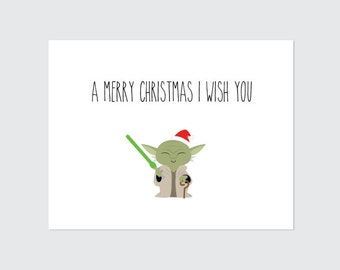 1. Boys & Girls Club
The Boys & Girls Club in your county provide a great multitude of services and more than likely they'll have activities planned this season, however it's always fun to bring a little something extra and volunteer your time as a character. This would be a fantastic opportunity to make your cosplay choice coincide with any events that they have planned, giving them a chance to interact and maybe even sing-a-long with their favorite character.
2. Public Library
A public library is the perfect place to bring characters to life, and give children that don't have the latest gaming console a chance to experience a little magic. Surrounded by books, it should be fairly simple to assist in facilitating an activity, and most library youth services staff would jump at the opportunity to show kids that reading is still cool. Contact your library and check out their events calendar to see if there's an event you could participate in, as most have young childrens' activities during the daytime.
3. Battered Women's Shelter
At the shelter, most women and their children are trying to find a way to overcome difficult hardships and begin anew. The holidays will always be a complicated time, and even moreso when your family is torn apart. Providing your character services for reading or even just for a visit, could make a world of difference and put a smile back on the faces of the children who may not understand why they're there.
4. Homeless Shelter
As mentioned with the above shelter, parents in this situation this holiday season have so much on their mind and never thought they'd be in a position where they couldn't provide for their family. The holidays make this situation unimaginably complicated and painful, and your gift of magic could give more than just a fun afternoon.
5. Humane Society
Although your focus may be making children that are less fortunate happy this season, also think about the amount of pets that will not have a home for the holidays. Your presence as a character there may boost exposure for the shelter and bring more people there that may fall in love with a homeless furry friend. Many people give the gift of a pet for Christmas, but instead of driving to the pet store, this could make someone consider a shelter puppy or kitten instead.
6. Headstart/Preschools
Young children know Mickey Mouse over the president, so making a trip to a headstart or preschool class will have everyone running to hug thier beloved character. At the point where imagination is just as real as the real world, your visit may inspire and definitely have them talking about it for a long time. Many children that visit Disneyworld young still remember their first hug from a princess, and in a dual income society where family vacations aren't as easy to come by, why not bring the magic to them?
7. Girl Scouts & Boy Scouts
Part of being in Scouts is learning how to do things for others, so bringing your character to them could teach them valuable lessons. If they see their favorite superhero accompany them to adopt a highway, or clean up a local park, it makes their hero more than just someone that saves the world on tv or in a comic book – it makes them real. If you're not opposed to doing a little community service, work with local scout leaders to help provide a good example for our future leaders.
8. Toys for Tots
Toys for Tots is a fantastic program that gives donated toys to those that cannot provide them for their children this year. Many children are taught to donate their old toys to help others, and to help show them what good they are actually doing. A pat on the back from their parents is one thing, but a high five from Iron Man for donating a toy not only makes them realize that helping is the right thing to do, it shows them that it's the fun thing to do. In doing this, hopefully you'll help create an experience that makes them want to donate year after year.
9. Your local food, toy, or winter coat drive (or start your own!)
Many local churches and organizations have their own drives to collect canned food, toys, or gently used winter coats and assisting in collections as a character will bring more people that may not have considered donating yet. Some businesses have a day set aside where they have people to collect items all day, this would be the perfect time for you to provide your services and take donations. If you can't find this in your area, you can facilitate your own alone or with a group – can you imagine if you had a group of cosplayers dressed as The Avengers collecting canned food? It would be wonderful!
10. Hospital
Finally, for those parents that are in the hospital for the holidays with ill children, nothing could be more difficult. Bringing the joy of their favorite characters is a gift that has more value than you could imagine. These families are in pain and most likely exhausted, so fresh energy and remaining in character while you deliver cards or gifts will mean the world. Coordinate with your hospital's volunteer outreach manager and see if there is anything you could assist with as well. They may have a holiday event for patients you could help with too.
As you're planning your holidays, please remember to be thankful for everything you have. If there is anything you can give, give it, even if it's just your time. If you have any photos or additional ideas to volunteer this holiday season, feel free to share in the comments! I'll be doing this as Elsa from Frozen this year, and I'll be sure to share my experiences too! 🙂