Being part of a fandom usually means that you're always looking for ways to express it, half to show your undying allegiance, and half to subliminally weed out other fans in daily life. Nothing beats that feeling of wearing something from your favorite franchise and having someone stop you and say something like "hello sweetie" or "ever dance with the devil in the pale moonlight". Yes of course you can find your favorite tees and accessories online or at your nearest comic convention, but recently an Etsy store was recommended and I've never seen anything like it!
Enter Eclectic Goods, a company that hand paints your favorite characters and franchise logos right onto shoes! The images are stunning and you can request your own! Located in Portsmouth, Virginia, this unique company is created and owned by the talented artists Nicole and Jaquan Robinson. Anything can be requested, as they are made to order and ship within 3-5 weeks.
Being a fan of many franchises, this is something nerds like me get really excited about – especially because this means that whatever shoes I order will not be worn by every single other fan! The ability to proudly sport something that can take me from zero to fangirl in two seconds is already amazing, but the fact that I can choose a unique desgin makes me feel like a Khaleesi (or queen to you non-Game of Thrones fans)! Currently they have designs for tons of themes such as Breaking Bad, True Blood, Arrow, Doctor Who, The Walking Dead, Sons of Anarchy, Star Wars, My Little Pony, and more!
If you're not already quickly scrolling to the bottom of this post for the links to their store, check out some of their incredible work! (And then scroll to the bottom of this post for links to their store!)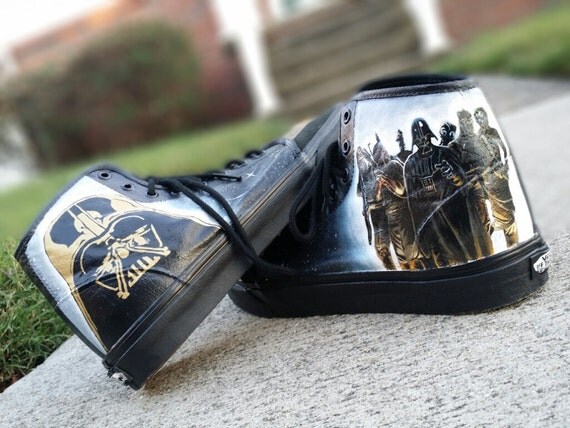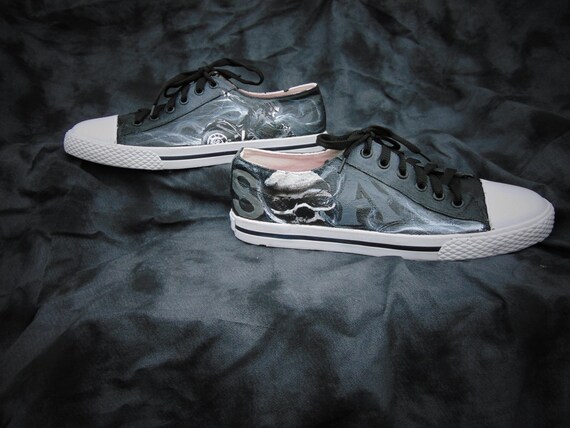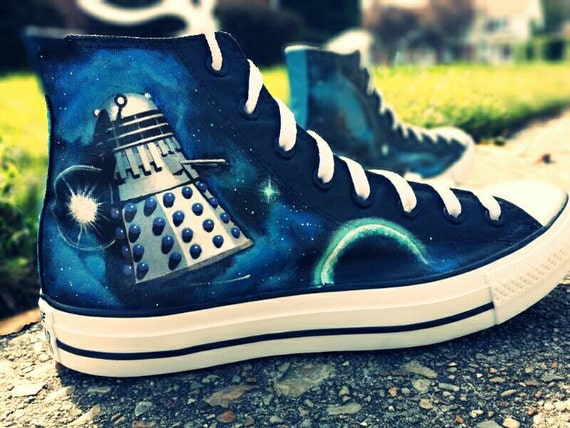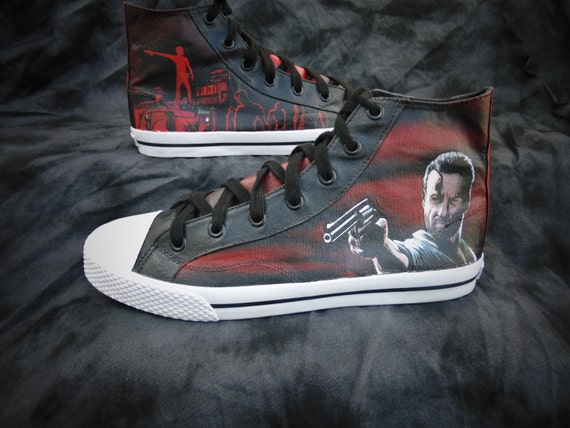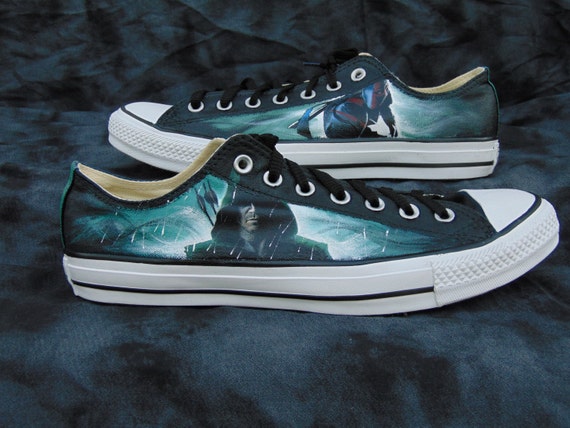 So head over to their Etsy store to order your pair before the holidays (or the next convention), like them on Facebook, and follow them on Twitter! Don't forget to comment here and share your photos of what you order!
ETSY : Eclectic Goods Etsy Store!
Facebook : Eclectic Goods Facebook!
Twitter : Eclectic Goods Twitter!